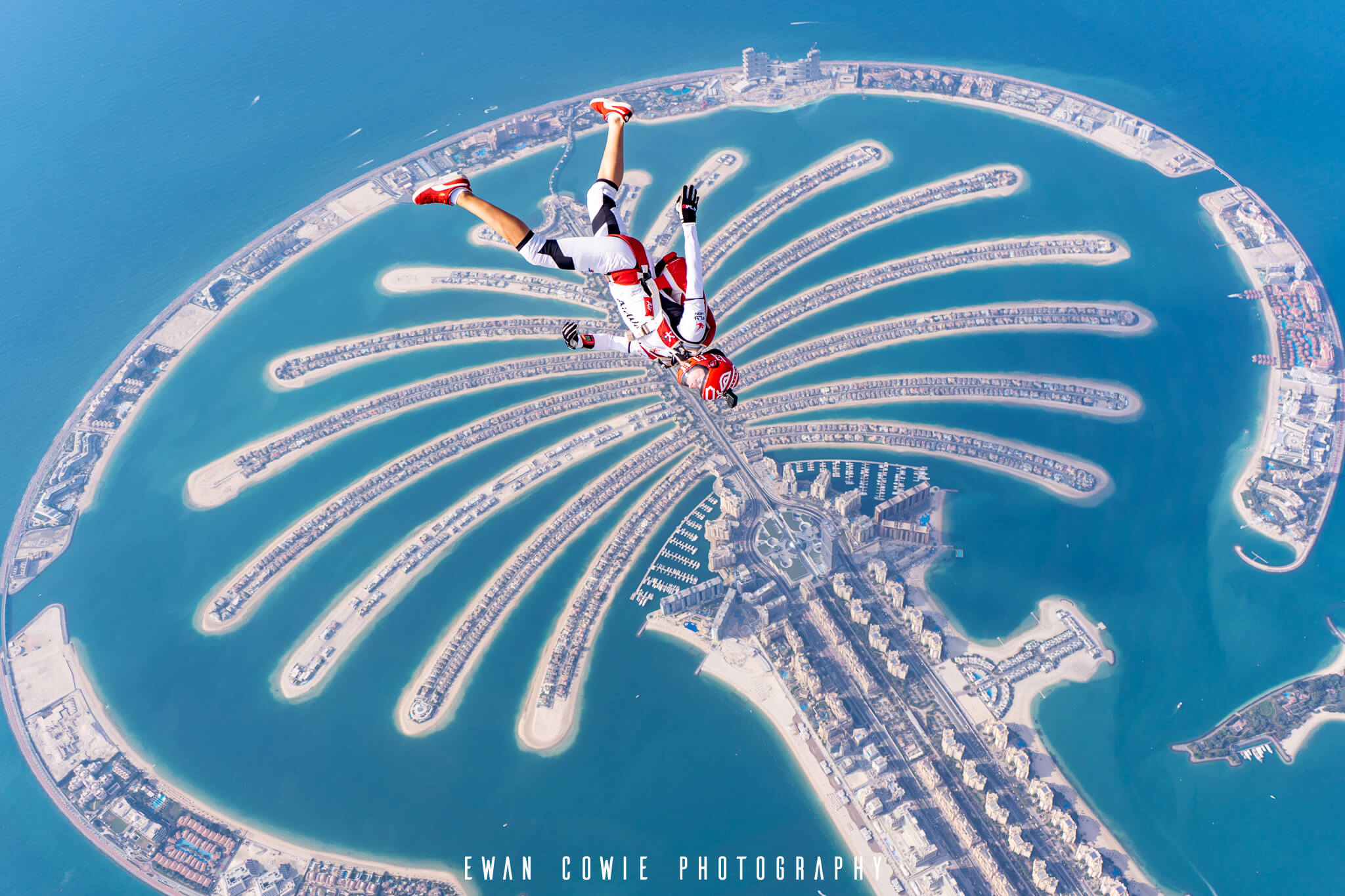 Karine Joly
World Champion | Sports Ambassador | Artistic Skydiving | Speaker
With a background in design and interior architecture, I gave it all up to devote myself to artistic skydiving. With my life and flying partner, Gregory CROZIER, we created Airwax Freefly, a competition, coaching and demonstration team.
Accompanied by professional photographer Ewan Cowie, we carry out projects all over the world. Taking my role as ambassador to heart, the images and videos we broadcast raise the profile of skydiving and help to promote this sport with its many virtues.
10 years of competition to the ultimate title, 6 world records and numerous missions around the world have given me a wealth of experience that I'm happy to share and adapt in the form of conferences.
I'm available for all types of TV interviews, reports and press articles, and I'd also like to showcase branded products. Our skills, combined with our planet's scenery, make for a unique photo opportunity. Let's make the most of this uniqueness!
Meeting artists and public figures
It's a great pleasure to share my passion with our French stars, whatever their discipline, activity or specialty!
Jean françois Clervoy

Astronaute

Patrick Baud

Auteur/Videaste

Isabelle Fabre

Influenceuse

Franck

Les petits frenchies

Juan Arbelaez

Chef Cuisinier

Laurent Maistret

Sportif Mannequin

Daniel Illescas

Influenceur

Pierre-Henri Chuet

Pilote/Conférencier

Bruce Jouanny

Pilote/Animateur
Awards
World Champion of Skydiving
6800 Jumps
750 flight hours indoor
PARA PRO | DGAC
4 Freefly Large Formation World Records
2 x European record holder in Large Formation Freefly
3 x French Champion
4x World Class Champion
Vice-Champion of Europe
Vice-Champion of France Indoor - D2W
30 competitions, 30 Podiums
6 Medals of Honor
2 Medals from the Ministry of Sports
Medal of the National Assembly National Assembly Medal
Medal of the city of Saint-Etienne
Medal of the city of Nice
Medal of the Principality of Monaco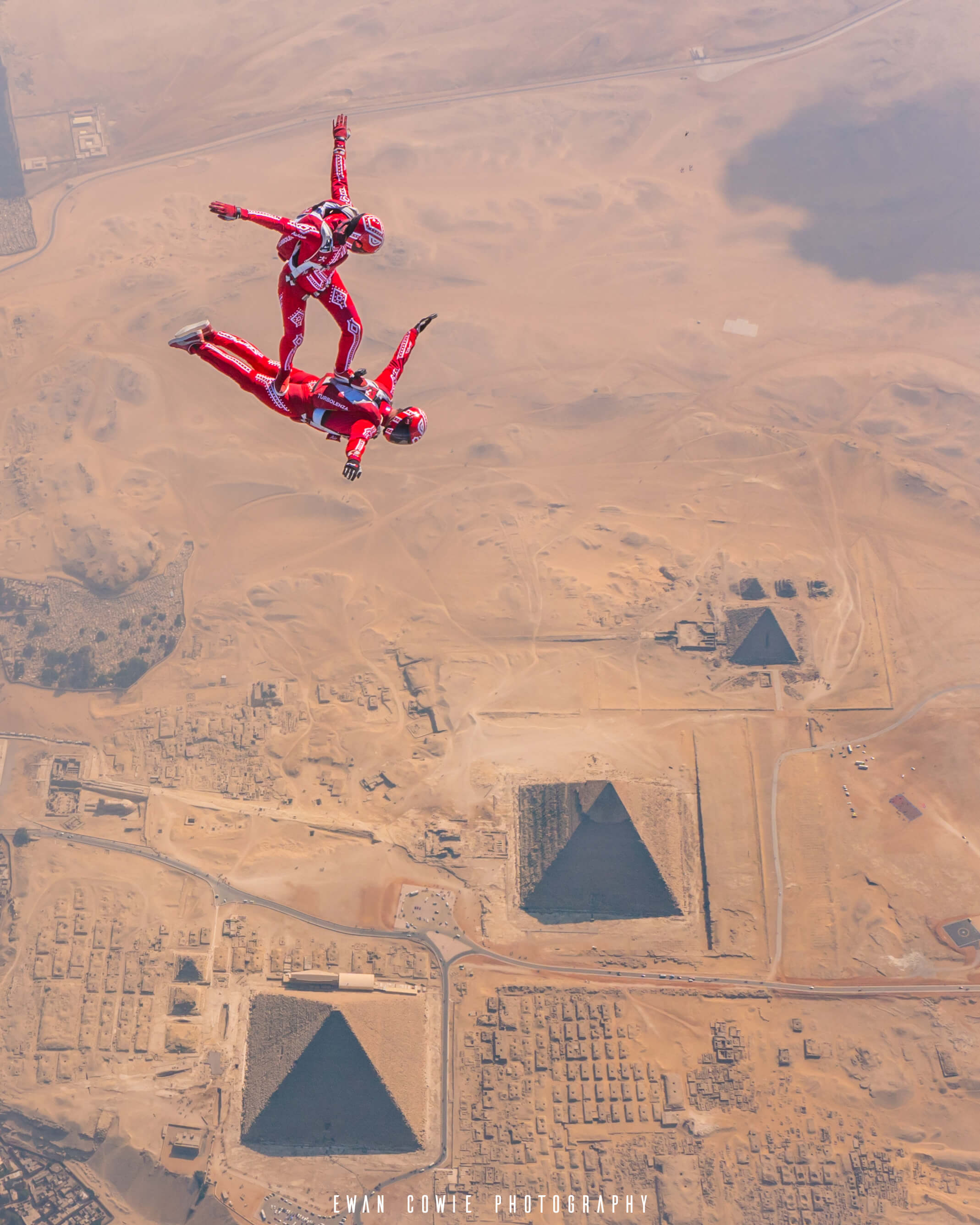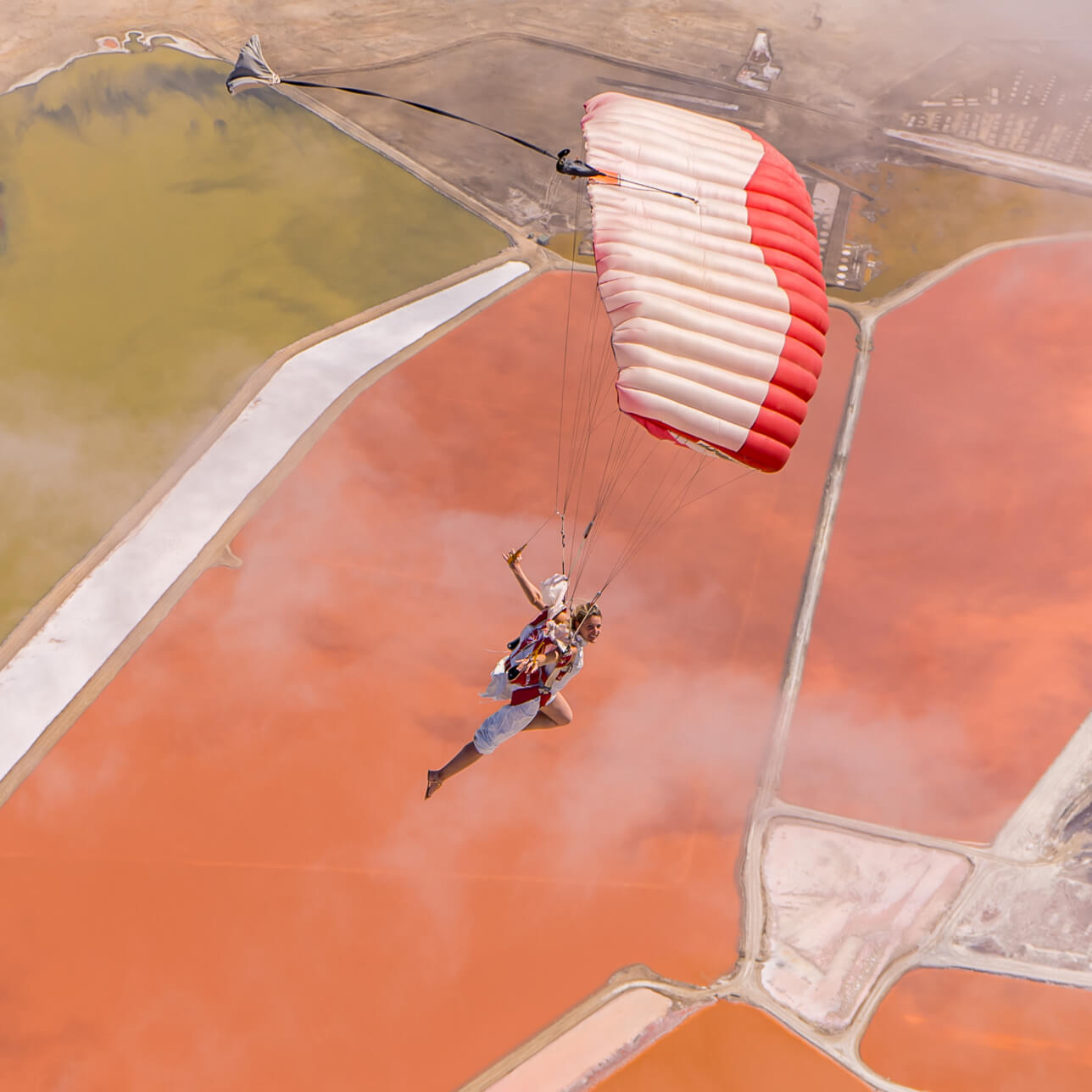 We recently completed jumps over Marseille and Lyon Marseille and Lyon for the "Ultimate 4D" Project. Objective: that everyone, handicapped included, can live the experience without having to jump out of a plane.
Thanks to the cutting-edge technology of the Oculus 3D headset and simultaneous flight in the iFLY wind tunnels, you can experience the sensations of freefall in exceptional conditions! In fact, the jump takes place over over a major city normally off-limits to overflights, in the company skydiving world champions.